"Women, Life, Freedom": Revolutionary Upheaval in Iran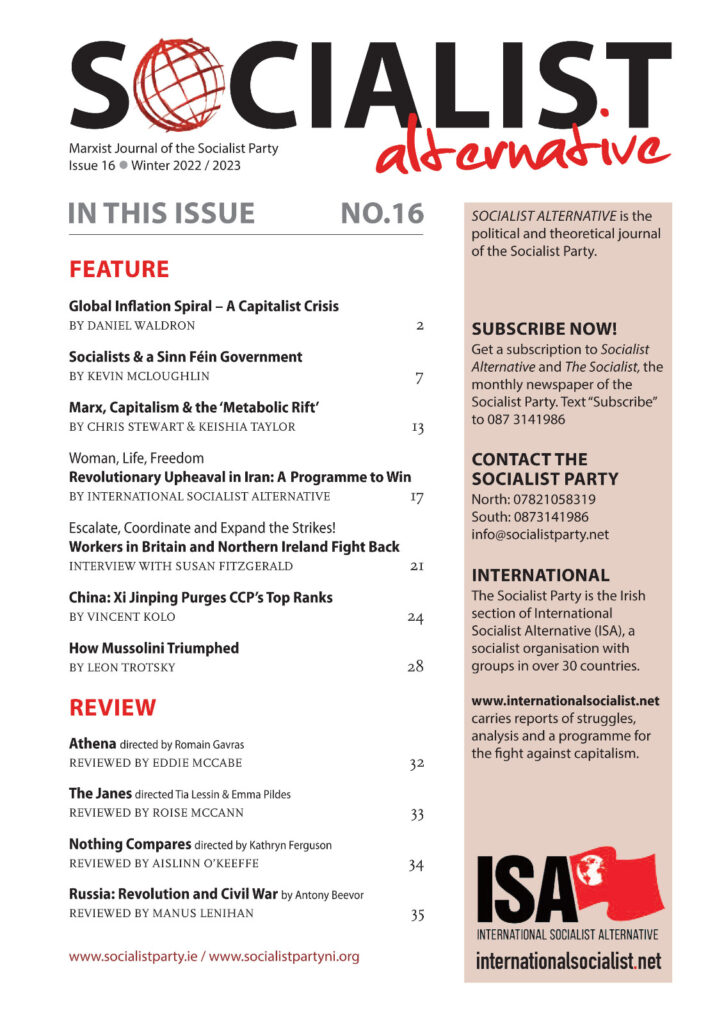 Get the new issue of "Socialist Alternative" and find out why you should get active in the international movement for socialist change! €2 for a digital copy
Socialists and a Sinn Féin Government
"Women, Life, Freedom"- Revolutionary Upheaval in Iran
Marx, the 'Metabolic Rift' & Capitalism's Assault on Nature
Also in this issue of Socialist Alternative:
Workers in Britain and the North fightback
How Mussolini Triumphed by Leon Trotsky
Global Inflation Spiral
China: Xi Jinping Purges CCP's Top Ranks
Review: Athena, Nothing Compares, The Janes, Russia: Revolution and Civil War
And more!
Thank you for supporting our crucial campaigning work to build a socialist alternative for workers, women, the oppressed, our future and our planet.
We rely on donations from working class people to support our work, and act only in the interests of the working class – not rich donors or profit-hungry businesses. Thank you for helping to fund the work of the Socialist Party to build a working-class movement to fight for a socialist future, run by and for working people and our needs, not for profit. If you like what you read, please consider a subscription to our publications and getting more involved!